BEST KAYAK PADDLE HOLDER – INTRO
A kayaker's paddle is always slipping, falling, and floating away. When you buy yourself a kayak paddle holder, particularly the best kayak paddle holder, you're gearing yourself up for a big fish count without having concerns about your paddle "wandering off" from you in the process!
Best Kayak Paddle Holder – Overview
Please note: This post contains affiliate links. An affiliate link means that we may earn advertising/referral fees if you make a purchase through our links.
I've made this guide to help you understand more about kayak paddle holders – they are not very difficult to understand, but they are VERY important for kayak fishermen of all levels of skill and experience! For convenience's sake, I've divided the text up into different sections – this will keep everything easy to follow.
In the first section, I've tackled what kayak paddle holders are and why you need one – even if you are using a kayak paddle for adults or a floating kayak paddle! This will get you up to speed in a hurry – just in case you are otherwise unfamiliar with these particular pieces of kayak fishing gear!
In the next section, I've jotted down a step-by-step installation guide. We've kept this part relatively short in hopes of allowing you a quick look and then getting you back out onto the water quickly!
Next, I've listed down everything you need to consider before buying a paddle holder. It includes the comparison between a paddle holder and a paddle leash – as this is a common area of confusion among kayak fishermen!
Finally, I have included a link to my favorite paddle holder. By no means is this the ONLY top quality paddle holder, but…. This one worked for me, but I'm sure it'll help out a majority of you! You can read about my experience with this paddle holder in the "My Experience" section. It is here that I've also summarized my thoughts in a pros and cons format!!
Parts of a Kayak Fishing Paddle
Best Kayak Paddle Holder – Basics
Please Note: As an Amazon Associate, I earn from qualifying purchases.
A kayak paddle holder (also known as a paddle clip) is as simple as it sounds. In fact, we've even written an Ultimate Guide to kayak paddle holders, here! It's a piece of equipment that goes onto your kayak to hold your paddle in place. But the real question is, why do you need one?
Well, for starters, paddles are crucial to a kayaker, and particularly a kayak fisherman! When you gently secure your paddle in place with a paddle holder, you're sure to reach the land safely all while being able to use your hands to tend to more important matters (like reeling in fish)!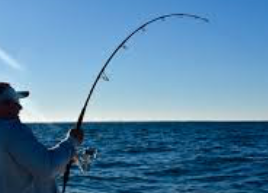 But wait, why should you buy a paddle holder when you have a paddle leash? Well, a paddle holder only secures the paddle when you're NOT using it. It also creates a designated spot for your paddle, to keep things more organized.
However, once you're using the paddle, you might want to add on a leash in case you drop it. The holder will only prevent the paddle from moving about and sliding off the kayak. There isn't much variety in the type of holder you can buy either (at least in terms of the general design). But it's always a good idea to assess your options thoroughly. So be sure to read the guide carefully!
How to Use the Best Kayak Paddle Holder:
Kayak paddle holders require one-time installation. You'll be needing the holder itself, two well nuts, and two screws, assuming the paddle holder only has two installation points. You'll want a common household drill as well – nothing fancy!
Here's how to install your brand new kayak paddle holder:
Unbox the materials and identify the parts as mentioned above.
Place the holder wherever you prefer, preferably on the rim of the kayak.
Use a marker and mark right underneath where the clip's holes will be.
There are two ways to go about this: if you have access to the underside of the rim, and if you don't.
If you do have access, use a 3/16 drill bit to drill the holes all the way through.
Put the well nuts on the underside of the rim, right below the holes you drilled.
Place your paddle clip on top of the holes, then pass the screws in through the hole and into the well nuts.
Tighten as required.
If you don't have access, use a 3/8 drill bit to drill the holes.
Place the well nuts inside the holes, then place your clip on top of it, followed by the screws.
Do not use silicone to seal the connection, as it'll only make the well nuts move inside the holes.
Now your paddle holder is all set up!
Side Note: If you liked learning how to install your kayak paddle holder, you might also like our information post about how to use kayak outriggers! We have posted a similar article that teaches you how to use kayak paddles!
Best Kayak Paddle Holder – Important Features:
Clip Material:
Something as simple as the material of the clip can change everything about the paddle holder. One option you can go for are hard plastic paddle holders. The hard plastic isn't all that safe from impact damage.
Another material you can choose is the rubber. Hard, vulcanized rubber is a solid contender. It's durable, cannot rust or corrode like metals, and isn't prone to impact damage. Plus, it's flexible. So you can pull the paddle out with ease, while the clip itself remains tight.
Lastly, you can try for some metal clips if you can find them that is. Metal is not suitable (or preferred, I should say) for its corrosive and rust-prone nature.
Included Hardware:
There isn't a lot that your paddle holder needs to come with. But it's always good to have everything you need at hand – and this includes the mounting hardware!
The first most obvious things you'll need are the nuts and the screws. If the box comes with them, then that's well and good. It means that the hardware is designed to fit your paddle holder.
However, if you've received just the paddle holder, you need to buy the hardware separately. The box of the paddle holder will normally state what size and thread of well nuts and screws you need. It may or may not also state the size of the drill bit required.
But if it doesn't, your best shot is to search online for the brand's required specifications or ask someone at the hardware store (obviously we suggest getting a kayak paddle holder that comes WITH the mounting hardware to save you the trouble)!
Kayak Paddle Holder vs. Kayak Paddle Leash:
There are a few reasons to get one over the other, although I recommend getting both – after all, they serve slightly different yet equally important purposes! Paddle leashes only keep your paddle from falling into the water and getting lost. But they don't provide you with a neat way to store them.
A paddle clip, on the other hand, allows you to store your paddle on the rim of your kayak. It leaves more room on the deck for other items. Not only that, but the clip makes it easier to transport your kayak. So you don't have to worry about your paddle falling off.
However, there are some things that a kayak paddle leash can do that a holder cannot. For instance, the paddle holder is only for when you're not using the paddle. But the leash keeps the paddle from floating away even when you're using it.
Plus, if you're using the paddle to retrieved snagged hooks, there are chances it can fall in the water. A leash will prevent that.
Setup and Layout
You can lay out (i.e.: install) the paddle holders in a few different ways. Where you place the holder and how many you place is crucial for comfort and stability.
One of the most common ways to secure the paddle is to buy two paddle clips, not one. One of the clips goes near the back of the paddle and the other in the middle. This simply adds another layer of support, a great touch for those of us who use heavier paddles!
As for the setup, set the paddle holder up in a way that it doesn't interfere with your downstroke. A commonplace to set up the holder is at the very edge of the rim at a very slight angle.
Buy The Best Kayak Paddle Holder
While I'm mostly unbiased when it comes to kayak accessories, I just couldn't resist buying the model depicted above. You'll be amazed to find that it matches almost everything I mentioned in the buying guide!
First up, let's talk about the material. This kayak paddle holder is made from hard plastic that can withstand heavy pressure. I've been using it for a few months, and the durability is top-notch.
The use of plastic here is quite a clever idea, as it doesn't rust, nor does it corrode. Though I did find that pulling and pushing the paddle required more effort. The 'jaws' of the clip are a bit on the tight side and are somewhat non-flexible. As you might have guessed, this is somewhat of a blessing and a curse!
Next, there are the included accessories. You don't get a drill bit, but you do get two well nuts and two screws. What this means for you is that you don't have to worry about finding matching hardware. Everything you need is included here.
Installation is relatively simple and easy. There is no wacky design like most paddle holders have. So you know what needs to go where.
I would recommend this kayak paddle holder for anyone who goes kayak fishing in choppy or wavy conditions and wants to keep their paddle secure! You can also use it when transporting your kayak, as it holds the paddle in place just fine. This serves multiple purposed for your average kayak fisherman – any time we see a product that does that, we are quick to recommend it!
While you are here, consider whether the Best Kayak Paddle for the Money fits your kayak fishing budget (just make sure you protect it with the Best Kayak Paddle Leash)!
My Experience
While this paddle paddle holder has some amazing features, it's important to put the equipment to the test. I tested out my paddle holder and noticed how stationary my paddle was!
Even with just one clip, it didn't wobble or slide. I did find that pushing the paddle in and pulling it out is a bit tough. It's, may be, due to the tightness of the clip, and the type of hard plastic used. But overall it's a very useful product for anyone who regularly kayak fishes in choppy conditions.
I pair my kayak paddle clip with one of the best kayak paddle leashes. Here are my thoughts summarized:
Pros:
Holds the paddle securely in place (even with just one).
Survives the elements (handles wet conditions with ease).
Even one clip is enough for maximum security.
Includes required well nuts and screws (no extra trips to hardware store).
Installation is simple and straightforward.
Cons:
The clip is a little too tight (can also be considered a "pro" depending on your preferences).
Conclusion:
And that's it for our guide on the best kayak paddle holder! I hope the guide educated you on how to install paddle holders and why you need them! And I hope you liked my recommendation!!
I think that the showcased paddle holder is one of the best for the purposes it serves. It's highly stable, simple to use, and quite tight as it is. But you can try for some other brands that suit your tastes, but I don't think you'd be let down by giving the showcased model a shot!
Comments
So what do you think about my suggestion in terms of the best kayak paddle holder? Have you found a better paddle clip and you want to share it with the group? Perhaps you've had good luck with the showcased version and want to share some tips and tricks with us? Let me know in the comment box below! We read and reply to every comment and LOVE interacting with the kayak fishing community!