BEST KAYAK TRAILER FOR TWO KAYAKS: INTRO
Before digging into our analysis on the Best Kayak Trailer for Two Kayaks, we recommend that you spend some time on our Fishing Kayak Trailer Ultimate Guide. KayakFishingCorner has devoted hours to the comparing and contrasting of the various styles of kayak trailer currently on the market.
We have found, over the years, and attributable to the increasing popularity of kayak fishing, that kayak trailers have become increasingly available and affordable. Some kayak trailers are specifically built for kayak fishing! Let's find out which kayak trailer is right for your specific kayak fishing needs!
Best Kayak Trailer for Two Kayaks: Overview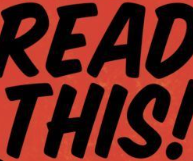 There are TONS of trailers on the market, and many are perfect for kayak fishing, but you have to know which is which and whether it meets the needs of both you fishing kayak and your vehicle. For instance, certain kayak trailers are built specifically for transporting fishing kayaks by truck!
KFC authored this particular KFC post after so many of our readers wrote in requesting KFC's opinion on the Best Kayak Trailer for Two Kayaks.
We decided to undertake the task, and elected to start by collecting and reviewing information associated with several kayak trailer manufacturers and retailers. Once we were thoroughly educated on the available products, we narrowed the list to only a handful of double kayak style kayak trailers.
Finally, we boiled the list all the way down to the single Best Kayak Trailer for Two Kayaks by comparing and contrasting a litany of factors. If you want to cut to the chase and move forward with learning about the Best Kayak Trailer for Two Kayaks, you are in the right place! Malone Kayak Trailer wins the award, find out why!
UNBIASED REVIEW
First, as an Amazon Associate, I earn from qualifying purchases.
All reviews found on KayakFishingCorner.com are based upon our independent analysis and investigation. Our team has developed the knowledge needed to thoroughly evaluate all kinds of kayak fishing products and equipment, and we go about conducting our work very seriously and with great dedication and enthusiasm.
KFC will not ever afford a particular company or manufacturer biased rankings or author misrepresentative or otherwise inaccurate product reviews. We can assure you that we evaluate each and every kayak fishing product on an equal and level playing field.
All KFC articles are written to assist KFC readership in their effort to learn about the best kayak fishing products on the market today, all in accordance with each reader's kayak fishing style. Here, we want you to learn about the Best Kayak Trailer for Two Kayaks.
Do you have questions about how KFC evaluates kayak fishing products? Please send us an email and we'll reply back to you as quickly as we can. We hope you enjoy this article as much we have enjoyed authoring it!
Best Kayak Trailer for Two Kayaks: Introduction
Please note: This post contains affiliate links. An affiliate link means that we may earn advertising/referral fees if you make a purchase through our links.
Kayak fishing is a blast. One particularly unique thing about kayak fishing is that it can be enjoyed in so many different capacities, whether alone or with a group. Increasingly, we have noticed that many KFC readers are introducing their friends to kayak fishing and have debated among a number of alternatives relative to transporting two fishing kayaks, but with only one vehicle.
It makes sense. Why would you want to travel with two vehicles when you could consolidate into one? Its more fuel efficient, and affords you and your kayak fishing companion one of the most meaningful elements of kayak fishing with friends: extended time with one another. Luckily, thanks to the product suggested by KFC as The Best Kayak Trailer for Two Kayaks, the dual transportation of your fishing kayaks has never been easier or more convenient.
Best Kayak Trailer for Two Kayaks: Important Features
What good is knowing that these type of kayak trailers exist if you don't know which features separate the "best" from the rest?
Strength.
Look for a kayak trailer that is built with a galvanized steel frame. These material has the capability to support the weight of not just one, but two fishing kayaks, along with the gear you are likely bringing on the road with you!
But remember, you don't need to buy the heaviest model of kayak trailer to ensure that you have bought the strongest. In fact, we prefer NOT to buy or tow heavy kayak trailers, as the extra weight is hard on our vehicles and doesn't add anything in terms of safety! A galvanized steel frame is a nice balance between light weight and heavy weight.
Versatility.
If you are going to spend the money on a kayak trailer, you want to make sure it can do some things OTHER than just move your kayak from Point A to Point B.
Look for a kayak trailer that has cross bars that allow you to mix and match various equipment to the trailer itself. In other words, there may be times when you only want to haul one kayak. You'd like to have the ability to remove the kayak mounting gear from one side of your trailer, and swap out for accessories that allow you mount a cooler, or back up trolling motor battery, or other piece of kayak fishing gear – you get the point!
Removable Cradle.
This important feature aligns somewhat with the "versatility" feature that we mentioned earlier. Look for a kayak trailer that will allow you to remove one cradle and swap out for other gear.
Another example of this being an important feature is for when you go kayaking with different groups of people. Perhaps one friend has a kayak of different size than another, and requires a different mounting bracket! If your kayak cradle is not removable, then it is possible you won't be able to accommodate your friend's kayak! A removable cradle will keep you from facing that dilemma – and trust me, your friend will be thankful!
Safety.
Perhaps this could be the "most" important of the important features. As my friend Brandon likes to say, "you have to be safe, in order to be safe!" Well, even if he's not eloquent, Brandon is right, especially when it comes to a kayak trailer hauling MORE than just ONE fishing kayak!
Look for a kayak trailer that has bright and prominent rear brake lights! Not only will this put the drivers behind you on notice when you are slowing down, the lights will keep far distant drivers aware that you are up ahead, even when your speed is not decreasing! This improves your safety, the safety of your kayak, and the safety of those around you!
It would also behove you to find other safety features like wheel fenders, a heavy duty chain link connection chain (in case the trailer hitch connection fails), and reflective tape or markings on the sides and rear of the trailer. Every little bit helps and you never know – your safety features could save a life one day – maybe yours!
Best Kayak Trailer for Two Kayaks: My Experience
Kayak fishing trailers are a great means of transporting numerous kayaks in the safest and most efficient manner. Another benefit is that they will often come with features that allow you to attach other pieces of kayak fishing gear, allowing you to be both flexible and efficient when traveling with a large group of kayak fishermen.
This was my experience. I was tired of my group of kayak fishermen friends having to take up more room in the kayak fishing parking lot than was necessary. We knew there had to be a better way than each of us relying on our single kayak roof rack, or single capacity kayak trailer. We decided it was time to consolidate, and the result was that several of us decided to purchase the double kayak trailer that you see highlighted in this Best Kayak Trailer for Two Kayaks article by KFC.
Best Kayak Trailer for Two Kayaks: Our Pick
(Commissions Earned)
If you are looking for the Best Kayak Trailer for Two Kayaks, look no further. You have found it. There is simply nothing better on the market today for the transportation of two fishing kayaks than what you see depicted above. Let's take a look at the three overriding factors that have cemented this particular fishing kayak trailer on KFC's Best Kayak Trailer for Two Kayaks list: Strength, Versatility, Safety.
Strength. It is perhaps strength where this kayak trailer is most impressive. The kayak trailer is constructed of a galvanized steel frame allowing the product to comfortably support over 350 pounds. I don't know about you, but I'm not aware of any combination of two fishing kayaks that weighs over 150 pounds, much less 350!
Most kayak fishing destinations are, at some point, going to take you along some very bumpy, and perhaps mountainous, terrain. It is critical that your kayak trailer be capable of withstanding the pressures put upon it while traversing these type of conditions. Fishing kayaks are expensive and treasured pieces of equipment. Don't jeopardize the safety of your fishing kayak, your vehicle, others, or yourself, by opting to purchase a kayak trailer constructed of anything other than quality steel.
Versatility. What if you don't always kayak fish in groups? What if there are times when you desire a solo outing and want to ensure that your kayak trailer affords you the room to store and bring along gear for yourself, rather than an additional fishing kayak? With the product highlighted on KFC's Best Kayak Trailer for Two Kayaks article, you are in luck. Take a detailed look at the support bar below:
Removable Cradle. You can see that the included kayak cradles are designed to be removable. It is this feature that secured this particular kayak trailer's spot on KFC's Best Kayak Trailer for Two Kayaks article.
The extra space on the trailer's bar can be connected to any number of after market kayak products for purposes of storing your gear. When you're ready to rejoin the group, simply reattach the kayak cradles, and you are back to having a two kayak trailer. Its that easy!
Safety. If you've read KFC's other articles, you know that we do not recommend kayak fishing products that do not have an established safety record. Nor do we suggest our readers purchase anything that we feel is comprised of low quality materials or is devoid of essential safety features.
This kayak trailer includes bright brake lights, essential for ensuring that vehicles behind your are on notice of your actions when slowing down, and keep your fishing kayak safe from a rear end collision!
The included tie down straps are heavy duty and are more than enough to secure your fishing kayak safely within the kayak cradles. The kayak cradles are raised and angled in a manner that keeps your fishing kayak safe from potential deformation that otherwise could be caused by laying at an inappropriate angle.
The wheels are galvanized, and the kayak trailer even comes with a spare tire in case you get into a bind while out on the road. It is thoughtful safety features like those mentioned above that demonstrate to KFC that this kayak trailer is the best on the market, and is deserving of placement on KFC's Best Kayak Trailer for Two Kayaks article.
If you are here, you care about being an efficient kayak fishermen. Learn how a Kayak Brush Gripper can help you accomplish that goal (but first you'll need to learn How to Install a Kayak Brush Gripper)!
Conclusion
If you are going to make an investment in a kayak trailer, you've found your winner. This model has the strength, versatility and safety required to assist you in the transportation of your (and your friend's) fishing kayaks for many years to come.
Once you've made the decision to be more efficient in your kayak fishing travels, and if you've determined that you like the flexibility afforded by being able to add and remove kayak cradles, you'll see that there is simply no kayak trailer better than the above. Looking for the Best All Around Kayak Trailer – Let us know what you think! While you are here, we've added a link to some additional tips on safely using your trailer!
Feeling comfortable, but want to read more about how to safely trailer your kayak? We've posted a link to a helpful resource, here!
Comments
Do you have any questions regarding KFC's opinion on the Best Kayak Trailer for Two Kayaks or kayak fishing in general? Please share with the rest of the KayakFishingCorner community by posting in the Comments section below.
Summary
Article Name
Best Kayak Trailer for Two Kayaks | Keep Your Family Safe
Description
Kayak Fishing with a friend has never been easier. This post goes into depth on why we are certain this is the Best Kayak Trailer for Two Kayaks on the market today. Only have one fishing kayak? No problem! Store your other kayak fishing gear on this versatile kayak fishing trailer.
Author
Publisher Name
Publisher Logo