BEST KAYAK TROLLING MOTOR: INTRODUCTION
Kayak motors are one of KayakFishingCorner.com's all time favorite pieces of kayak fishing gear. As we explain in our Kayak Trolling Motor Ultimate Guide, these kayak fishing accessories are the perfect way to get you from Point A to Point B on the water without having to worry about tiring yourself out by paddling a long distance!
With so many on the market, how can you be sure that you are buying the best kayak motor? You could just out or review of The 5 Best Kayak Trolling Motors! Or, this KFC article could be the perfect resource for setting your mind at ease in terms of the best of the best!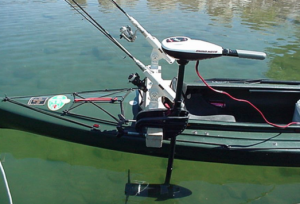 Continue reading

"Best Kayak Trolling Motor"